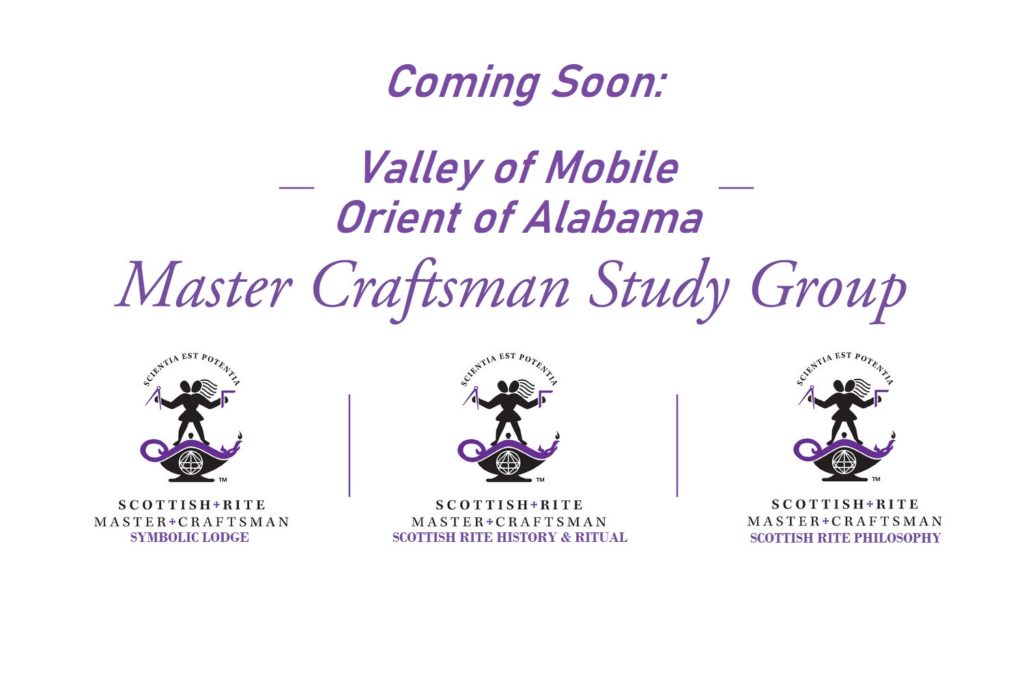 The Scottish Rite Master Craftsman program is an exciting correspondence course designed and administered by the staff at the House of the Temple in Washington, DC, under the guidance and leadership of the Supreme Council, 33°, of the A&A Scottish Rite, Southern Jurisdiction, USA.
All three courses are available as mail-in courses, and now Ritual & History and Symbolic Lodge are now offered online! The three courses are meant to be taken in the following order: Symbolic Lodge, Scottish Rite History & Ritual, and Scottish Rite Philosophy.
The Valley of Mobile will be having a Group Study Group come 2021. For more information, please follow this link to understand it better. If you are interested in joining the study group, please purchase the $60 Symbolic Lodge Course with book through the above link so you will be ready when we as a Valley start it up.
If you are interested, please fill out this Google Form to sign-up so we know you are interested.